The Peterson Conservatory has been instrumental in preserving excellence in the arts in northwest Washington for decades. Instruction in all orchestral, band, and jazz instruments takes place at the Conservatory building in Mt. Vernon and in schools in the area. The Starry Night Chamber Orchestra, made up of Conservatory faculty and other outstanding local and guest performers, brings joy and beauty to the entire state.
The northwest's premier musicians present a house concert at the home of the youth orchestras' founder Anne Hidebrand, to benefit the youth orchestra's summer tour to Prague and Vienna.
April 16, 2016 at 3 p.m. at Beachwood on Penn Cove, 1102 NE Moore Pl, Coupeville, WA 98239.
Please RSVP Mrs. Peterson at if you plan to attend. Admission is free, tour donations are encouraged.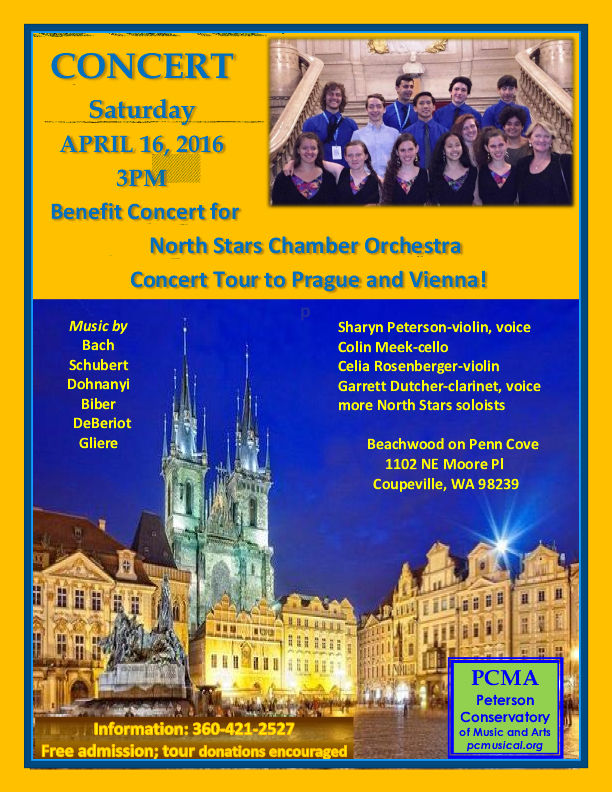 Prague Summer Orchestra Tour,
June 25-July 2, 2016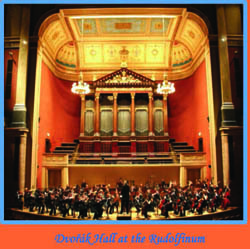 Perform at the Dvorak Festival in Prague on June 29, 2016
Sign up now! Send an email to Mrs. Peterson at
* * *
registration form