The Peterson Conservatory has been instrumental in preserving excellence in the arts in northwest Washington for decades. Instruction in all orchestral, band, and jazz instruments takes place at the Conservatory building in Mt. Vernon and in schools in the area. The Starry Night Chamber Orchestra, made up of Conservatory faculty and other outstanding local and guest performers, brings joy and beauty to the entire state.
Mt Baker Youth Symphony presents its Spring Concert, May 30, 2017, at the Leopold Crystal Ballroom, Bellingham, WA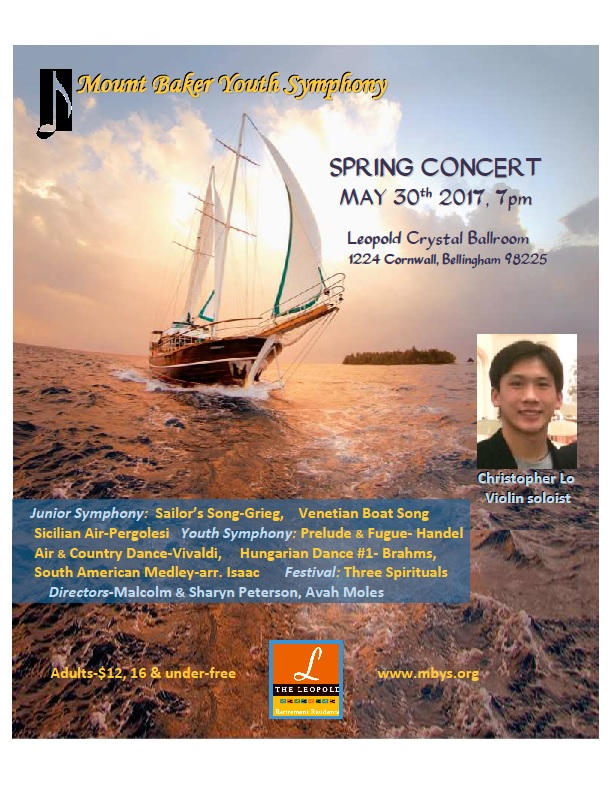 The Fidalgo Youth Symphony presents the Young Artists' Finale Concert, 1:00 on Saturday, June 3, at McIntyre Hall in Burlington, featuring graduating soloists Abbie Allen on bassoon, Alexa Kissas on flute, and Nathan Klein on violin.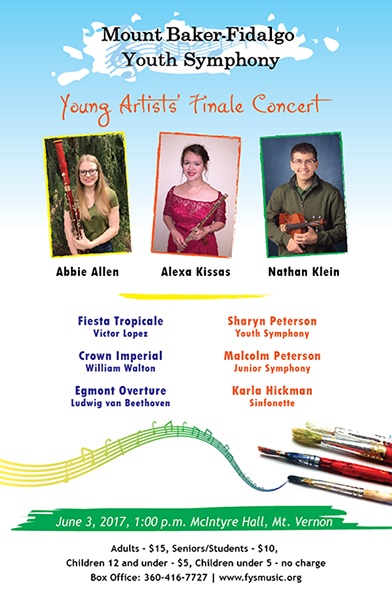 The Peterson Conservatory's Children's Drama Program performs Cry Wolf!, a comedy by Catherine Bush, at Faith Baptist Church, 800 E Rio Vista Ave. Burlington, WA 98233, on Friday, June 2, 7PM, and June 3, 3PM & 7PM.