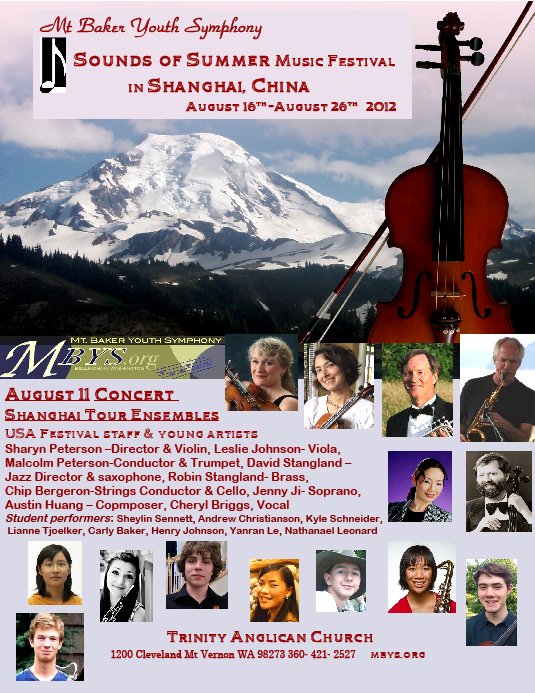 It was a fantastic trip, thanks to our wonderful musician friends in the Songjiang Centre for Youth Arts, our great staff, Anne Hildebrand- finances, and our Mt Baker Youth Symphony volunteer organizers!
Mr. Austin Huang did so much to make our trip successful-especially the tour to Nanjing on the FAST train, where we were treated to a delicious meal and had a beautiful hall in which to present our concert! Many thanks!
In Shanghai, our trip was led by a terrific guide and translator-Jenny Ji! We really cannot thank her enough. Also Mr. Lu of Shanghai was amazingly efficient in arranging our meals out and our buses. Great job, all of you!
One of the most significant meetings was with Mr. Jackson Huang, Director of the Songjiang Centre of Youth Arts. What a terrific leader and mentor of the arts!
Mr. Yue, Conductor and Violinist, and the rest of the music staff were just phenomenal. We were so impressed with their group and so enjoyed getting to know Mr.Yue and his talented wife, Shen. They treated us with warm extensive hospitality!
Mrs. Zhong did a wonderful job with the choirs, and it was a joy to hear her lovely voice.
There is much more we are grateful for- to be continued….
Sharyn Peterson, Sounds of Summer Director